About Me
WORLD WAR 2 BATTLEFIELD TOURS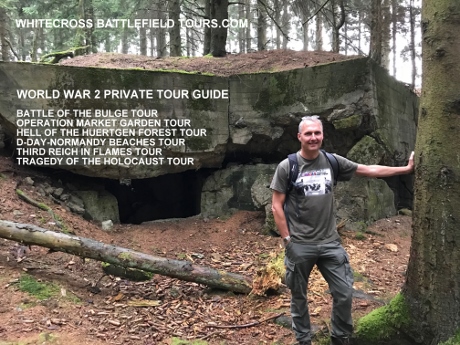 THE ULTIMATE

WW2 BATTLEFIELD TOUR

EXPERIENCE !
Hi ! – My name is David Martin. I am 56 years old and I was born in England. I live in Southern Germany.
I have been a professional, World War 2 Private Tour Guide and dedicated Battlefield researcher, since 2010
My expertise is as a historian and a specialist on the German WESTWALL (Siegfried Line), on the German border
WHITECROSS BATTLEFIELD TOURS
Specializes in conducting, very moving, detailed, informative and thrilling Battlefield Tours, for the family members of veterans and the general public.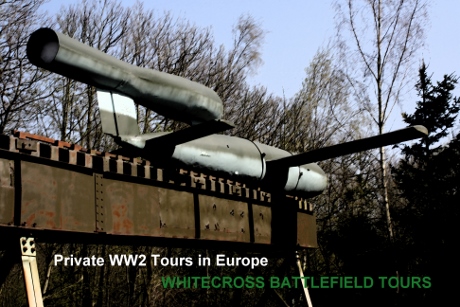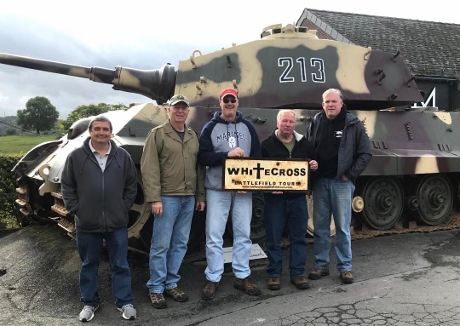 I've been extremely passionate, about World War 2 in Europe, ever since I was very young
After many years visiting the former Battlefields in central Europe, i decided in 2010, that it was time to start my own tour business and to share my interests and exciting experiences with others.
Therefore, WhiteCross Battlefield Tours was launched in 2010 and it has since become very successful
My most popular Battlefield tours are, Hurtgen Forest Tour, Eagle's Nest Tour/Obersalzberg Tour, Third Reich Munich/Dachau Tour, Siegfried Line/Westwall Tour, Aachen Tour & Battle of the Bulge Tour (Northern Shoulder especially)
Please visit my FACEBOOK page, which you are welcome to view and join – just search for – whitecrossbattlefieldtours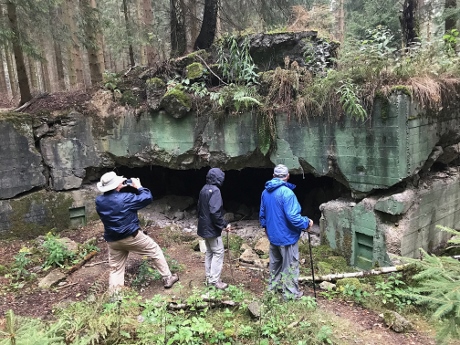 WHY MY BATTLEFIELD TOURS ARE BETTER THAN THE REST
I'd been on several Battlefield tours before. However, I found these to be frustrating and often a little boring, as they tend to take customers to the same places and with far too many people in attendance, making it difficult to hear what was being said
Also, many of my fellow tour guides are French, Belgian, or Dutch and although a few speak quite good English, i speak it better and more clearly…..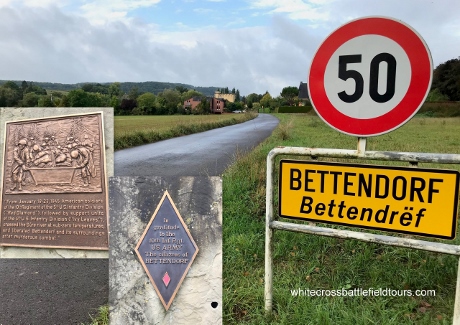 Most of my competitors will not venture far from their car, during your tour.
However, it is vital that i take you further than this, as there is so much more to see, if you are willing and able to venture further from the car.
I also found that on many occasions, that i knew more about the locations history, than that of the tour guide. Often on guided tours, they show you far too little and the tours are too hurried…..
….I like to get away from the tour groups and take you off the beaten track, where very few people venture, to show you some very important places. We will be alone at most locations.
So i created, friendly, unhurried, bespoke, unique Battlefield Tours, that were much different from the rest. Tours that take my customers to some of the lesser known places, as well as the obvious places.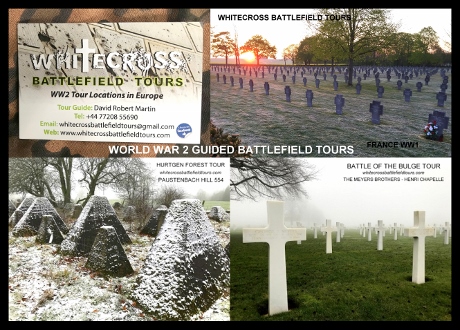 I recommend 2-3 day battlefield tours, as you will not see enough, in only one day, but if you require only a one day tour, i will try to accommodate you, or i can refer you, to one of my fellow tour guide colleagues, in France, Italy or Belgium
If you go on a cheap coach tour, i guarantee you, that you will not see enough. Coaches cannot park in many places, in the narrow twisting roads of the Belgian Ardennes, Berchtesgaden area, or in the Hurtgen Forest in Germany . You will frequently have to stop for toilet breaks and these companies work to a rigid schedule, so if you get stuck in traffic, you wont see all you want to see ! Plus it takes 20 minutes to get everyone on and off the coach !
In the Belgian Ardennes,  Hurtgen Forest, or Obersalzberg regions for instance, the coaches can only stop generally near monuments, or in museum car parks, as the roads are very narrow, steep and winding and there are very few places that a big vehicle can stop, or park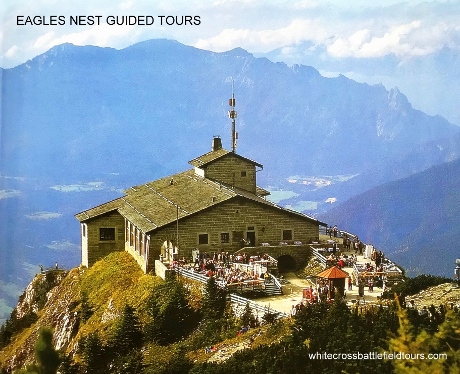 Perhaps you want to see where your father, grandfather, or uncle crossed the, Maas, Ruhr or Rhein rivers? or fought on Omaha, Utah or Juno Beach? Or maybe, you would like to see Hitler's Eagle's Nest? Or visit Nijmegen or Arnhem Bridges? Some of you may like to visit the Concentration Camps of Sachsenhausen, Dachau or Bergen Belsen? Others may want to see Pegasus Bridge or the "Dragon's teeth" of the Siegfried Line?
Most of you have heard of Pegasus Bridge, Omaha Beach & The Eagle's Nest. But have you heard of Skyline Drive? The Wilde Sau Minefield? Hell's Highway? Dead Man's Corner? The Kall Trail? The Bettendorf River Crossing ? The Orscholz Switch line? Parker's Crossroads? Mauthausen Concentration Camp, Hellfire Corner? Diekirch Museum?
With WHITECROSS Battlefield Tours, any of these locations can be visited if required
If you go on a cheap and tiring coach tour – I guarantee you will not see enough !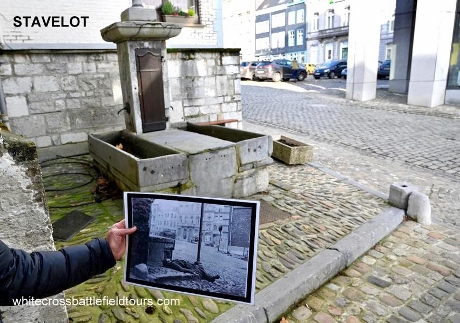 HISTORICAL & VERY INFORMATIVE 
If you choose a tour with WhiteCross Battlefield Tours, I guarantee you will return home with a lot of fantastic memories, some shrapnel from the forest in your pockets and a big smile on your face.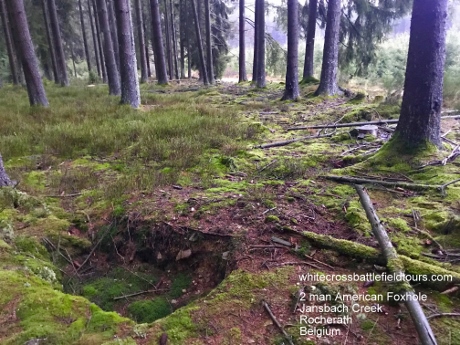 MY TOURS ARE THE BEST AND MOST ACTION-PACKED
Once I receive your enquiry, i can email you one of my recommended, standard tour itineraries, together with prices, or-
– if you prefer,  you are welcome to suggest for how long, where, when and what you would like to see & then I will compile a full and exciting, action packed, bespoke WW2 Battlefield tour, to suit your requirements. A tour that you will never forget !
For the more adventurous, i am happy to design and escort you on a thrilling, action-packed, WW2 themed Battlefield tour, combining World War 2 locations with a general sightseeing tour, or even combining cycling, hiking or kayaking tours (weather permitting) –
– around towns, lakes and mountains and staying in beautiful guesthouses along the route.
Come to see Hitler's Eagle's Nest, as well as the location of  his former home "The Berghof" on the beautiful Obersalzberg Mountain, in Berchtesgaden, Bavaria……
"ABOUT ME" CONTINUED
…Imagine walking through the beautiful, tranquil, Ardennes pine forests in Belgium, with just the sound of birds singing and being surrounded by the wonderful nature and scenery, stopping for a cup of coffee, or for lunch and discussing what happened here , as we sit around the edge of a foxhole ! A foxhole that has lain undisturbed for over 76 years.
A foxhole dug in haste and  fear, in solid icy ground, during that freezing cold winter of 1944, by a young, frightened, hungry, shivering American G.I , as he prepared for a formidable German attack in the dead of night.
   It is often possible, to find bullets on the edge of these foxholes and always pieces of  shrapnel, to take home with you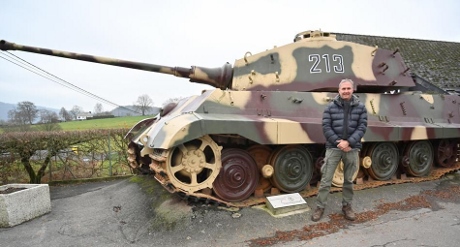 STUNNING SCENERY
We can stroll through peaceful pine forests, on the Obersalzberg in beautiful Bavaria, Southern Germany, surrounded by panoramic, stunning alpine scenery and replicating Hitler's daily walk to the Teehaus, , with his infamous Nazi henchmen, secretaries and faithful German Shepherd "Blondi" at his side
Following in Hitler's exact footsteps as we stop for lunch in the same location and admire the view across the mountains into Austria, discussing what happened here all those years ago, as they chillingly planned the invasion of Europe and the extermination of the Jews
 GESTAPO – How about a trip to a former Gestapo headquarters ? complete with original cell block, execution yard, original furniture, typewriter and photographs and testimonies, of victims who were detained here
Imagine how terrified these people were ! being brutally tortured on a daily basis
You will stand in one of these tiny, oppressive, solitary cells and contemplate what a terrifying existence this would have been for an inmates
Or how about a private tour, of the notorious Dachau Concentration Camp near Munich, or a 2 or 3 day tour of the famous SIEGFRIED LINE ?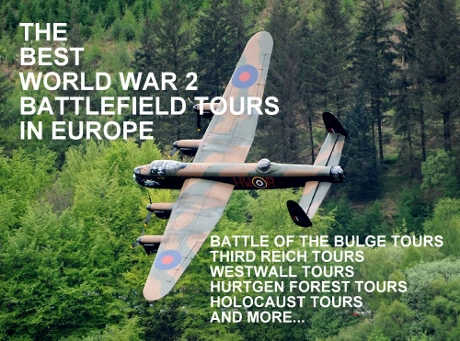 JUST A FEW OF WHO I HAVE MET AND INTERVIEWED
VETERAN'S – I have been very lucky and met many WW2 veterans. I have recorded some of their accounts and would be happy to share some of their fascinating true stories with you, as we follow their footsteps across the former battlefields of Europe.
I have met many veterans from the British Army, American Army, Wehrmacht, Luftwaffe and even 2 from the notorious S.S, including Hitler's bodyguard & chauffer and a famous, highly decorated Panzer Commander, who served on the Eastern front.
SOBIBOR – On 2 occasions, i have also met and interviewed in Poland –Sobibor Death Camp survivor, escapee & author -Thomas "Toivi" Blatt.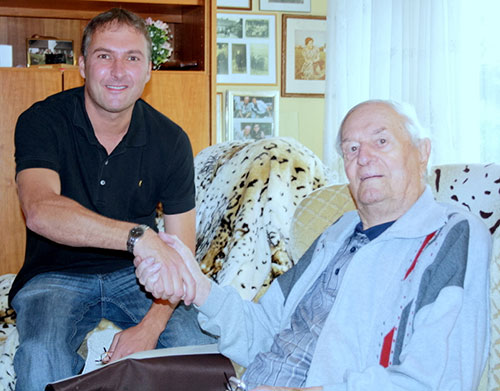 Photo above: Meeting Hitler's former bodyguard, fuhrerbunker switchboard operator, chauffer & author – Rochus Misch, at his house in Berlin in 2010
TEAMWORK – My team of international friends and i are Battlefield researchers and we are always looking for new stories. I can show you many photographs and artefacts that we have found in the Ardennes forests of Belgium & the Hurtgenwald.
I am also a member of FOOTSTEPS RESEARCHERS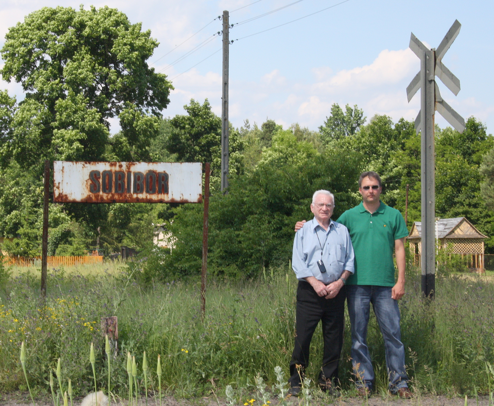 Returning to the Sobibor Death Camp, eastern Poland, with survivor & escapee Thomas "Toivi" Blatt in 2010
Above: Meeting U.S veteran -Bryan Sperry (75th Infantry) – in Grandmenil, Ardennes, Belgium in 2010
Below: Meeting Panzer (TIGER TANK) Commander (Eastern Front) Otto Carius in 2014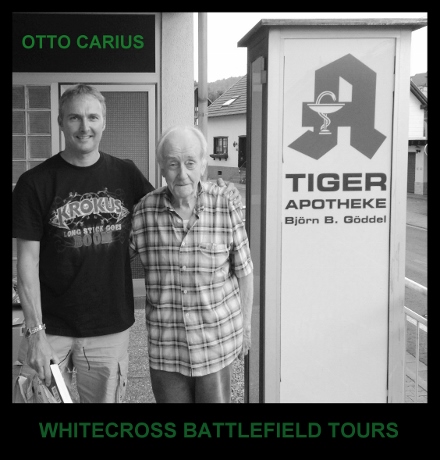 Meeting, interviewing and recording British veteran of D-Day – Tom Wilson in 2010 & 2011