WESTWALL / SIEGFRIED LINE TOURS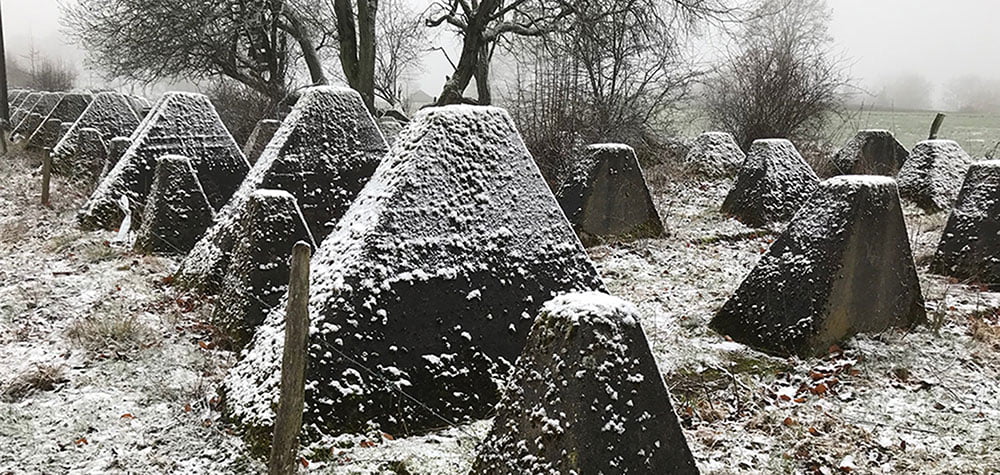 DER WESTWALL / SIEGFRIED LINE TOURS
I am an English historian & specialist tour guide of the German "WESTWALL" or so-called "SIEGFRIED LINE"
I live in Southern Germany
My professional, guided & private Tours, of the infamous 630km long, German Westwall, or so-called "Siegfried Line", which ran along Germany's western border, opposite the French Maginot Line, in the areas of Aachen, Roetgen, (Schill Line & Scharnhorst Line), Stolberg, Kornelimunster, Lammersdorf & Simmerath (Hurtgen), Brandscheid, Grosskampenberg, Liedenborn, Kesfeld, Hurtgenwald, Monschau, Hollerath, Wahlerscheid (Heartbreak Crossroads) 
Or: Wallendorf /Bollendorf / Stolzembourg, on the Our River (German / Luxembourg  border)
Or: The industrial Saar region – Saarbrucken, Spicheren (7Oth Infantry Division "Trailblazers", Pirl, Tettingen, Beckingen, Saarlouis, Dillingen, Merzig etc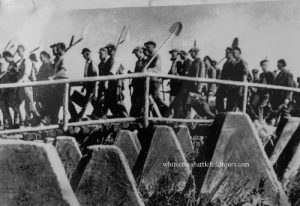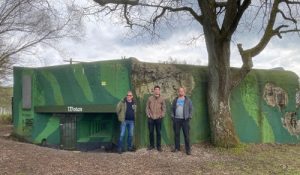 Or – the beautiful Rheinland Pfalz area – Ober Otterbach,  Rechtenbach, Dorrenbach, Steinfeld, Bad Bergzabern, Wissembourg,  Pirmasens, Karlsruhe Ettlingen area etc 
Or – The southern end of the Westwall, by the Rhein at Kehl, near Strasbourg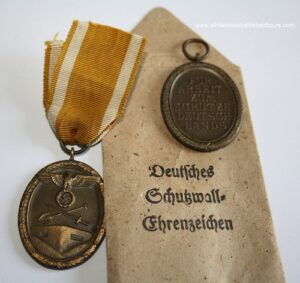 All other areas of the Westwall / Siegfried Line are no problem, depending on your preferences, but too many to list here !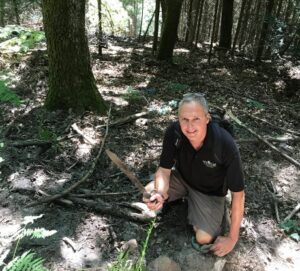 Along the Westwall, i will show you impressive lines of "Dragon's Teeth"(Hockerlinie in German) German trench systems, German M.G positions, anti-tank ditches, German Bunkers, German foxholes & bomb crators, major allied river crossing points, American foxholes, damaged buildings, shrapnel on the forest floor, field grave locations, panzergraben (anti-tank) one man German M.G bunkers,  troop shelters, memorials & command posts, German Military Cemeteries, FLAK positions of the LKZ Western defense zone and the beautiful Sauer, Our & Mosel Rivers
Plus – bunkers that Hitler personally visited, in the late 1930's, during his inspections of the Westwall /Siegfried Line etc
Also – the huge & immaculately tended ST AVOLD American Military Cemetery (Saarbrucken Area)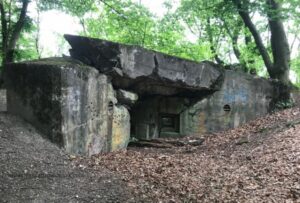 I will also show you in detail, how the Westwall defences were constructed
If you choose a tour with me in the Bad Bergzabern area (Rheinland Pfalz), you can stay one night in an original Maginot Line Bunker, just over the border in France, that has been converted into spacious and charming accommodation (subject to availability)
Your windows are former MG portals ! What an incredible & unique experience !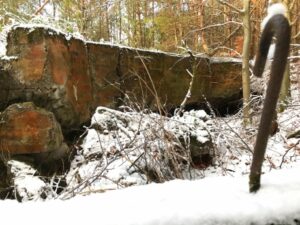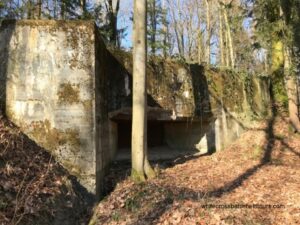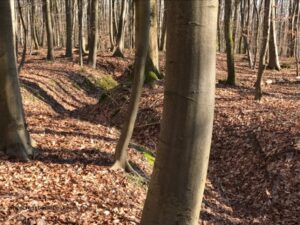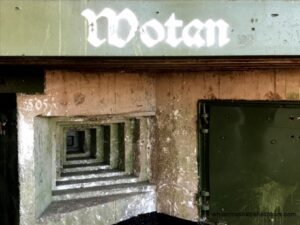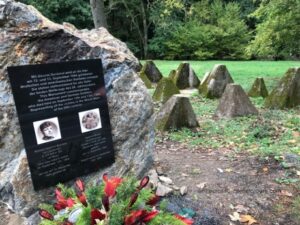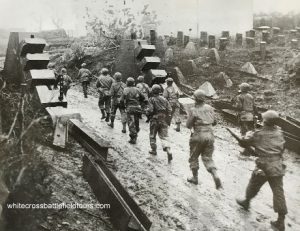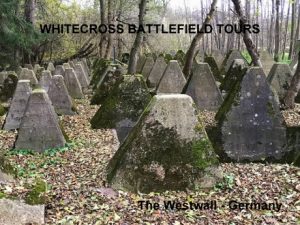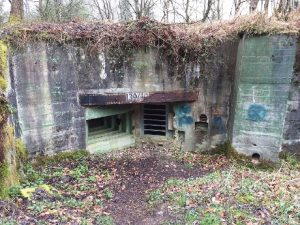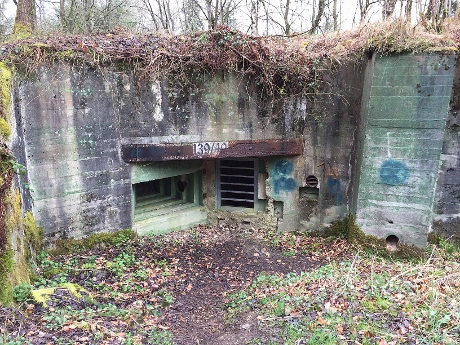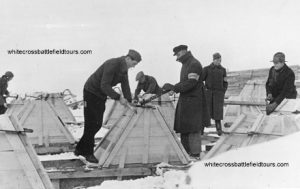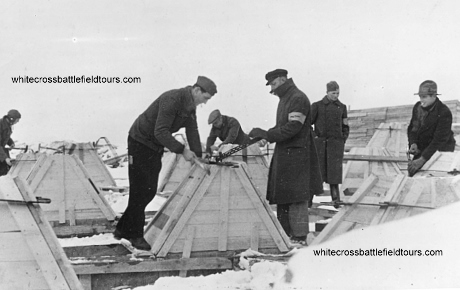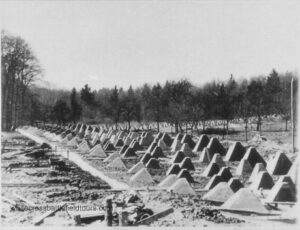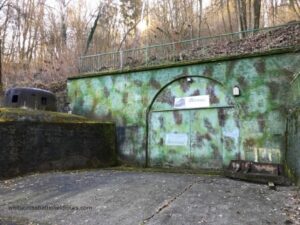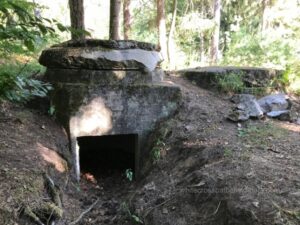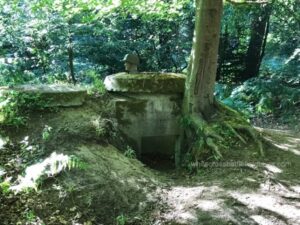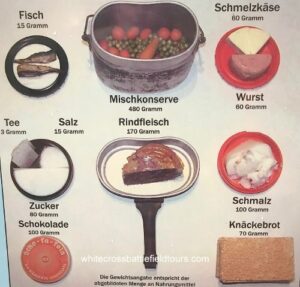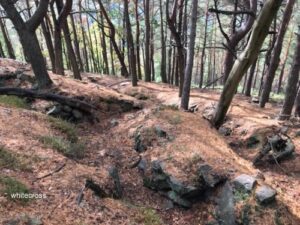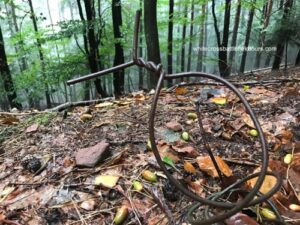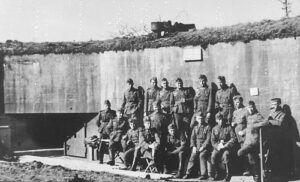 RHEINLAND PFALZ GUIDED BATTLEFIELD TOUR – THE WISSEMBOURG GAP & THE FAMOUS WEINSTRASSE (Wine Route)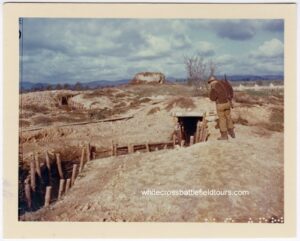 My Westwall "Rheinland Pfalz" 1 or 2 day Westwall Tour, is set in a stunning location and starts 2 kms from the German/French border, at Wissembourg and is opposite the French Maginot Line
This is the famous "WeinStrasse"  – A beautiful and rich, centuries old wine growing area.
As well as seeing many traces of the fighting here, including extensive German trench systems, numerous blown German bunkers, artillery crators, a fantastically restored German bunker, superb museum, a firing range and impressive lines of anti-tank "Dragon's Teeth", you will also see a vast expanse of vineyards and can visit one of the many quaint German Weinstube's , to sample different red and white classic German wines.
You can choose to stay in a converted Maginot Line Bunker, if you desire. A bunker that has been converted into spacious and charming accommodation, just over the border in France. The windows are the former M.G firing portals ! A unique and fantastic historical experience. (subject to availability)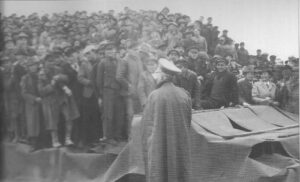 As well as my Westwall Tour, you will also see traditional & elegant, very old German towns, such as Dorrenbach, Rechtenbach, Bad Bergzabern etc, beautiful forested hills, and experience the wonderful nature.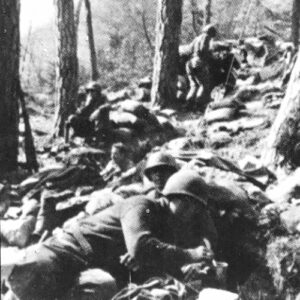 This can be a driving & hiking tour, or a driving / hiking /cycling tour combined (E-bike or standard bicycle provided)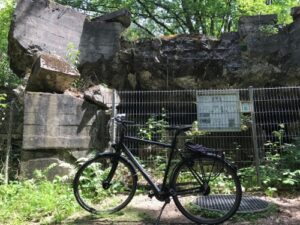 This was the "WISSEMBOURG GAP" –  One of the strongest sections of the entire Westwall (SiegfriedLine) and a natural gateway, for the American 7th Army to enter into Germany. This is where the 36th Infantry Division – The "T-Patchers" – Texas Division, supported by the 14th Armored Division , fought so heavily & heroically  and finally breached the Westwall, in  late March 1945…..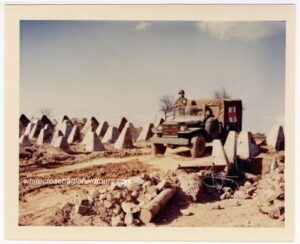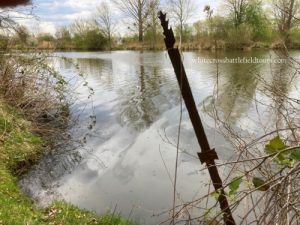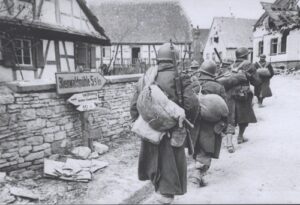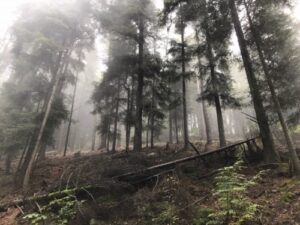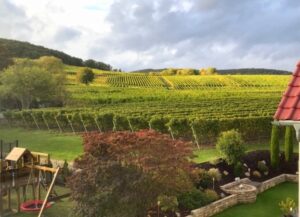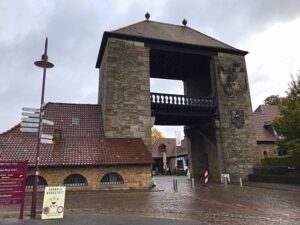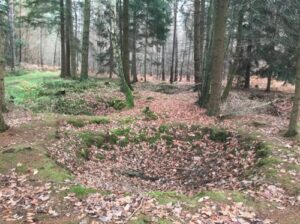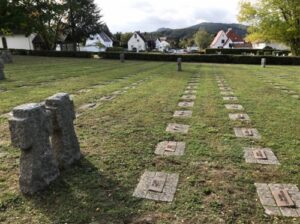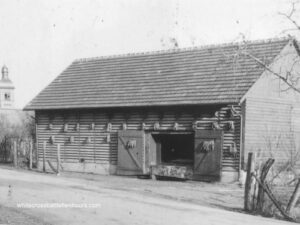 Below:  We can visit the massive former German Naval HARDTWALD BATTERIE, near Karlsruhe (optional)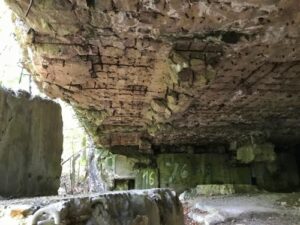 LIST OF MY SUGGESTED  WESTWALL GUIDED TOUR LOCATIONS  (YOU CAN CHOOSE)
AACHEN, ROETGEN, STOLBERG, MONSCHAU-HOFEN AREA
HURTGENWALD (HURTGEN FOREST)
SAARLAND – SPICHEREN HEIGHTS, SAARBRUCKEN, MERZIG, DILLINGEN, BIETZEN, BESSERINGEN, TETTINGEN, SINZ, IRREL  ETC
OBER-OTTERBACH, STEINFELD, BAD BERGZABERN, PIRMASENS, BIENWALD, SCHAIDT, KARLSRUHE-ETTLINGEN ETC
GROSSKAMPENBERG, LUTZKAMPEN, HABSCHEID, UTTFELD, KESFELD, BRANDSCHEID ETC
WALLENDORF, BETTENDORF, STOLZEMBOURG, ALONG THE SAAR RIVER ETC & KEHL BY THE RHEIN, NEAR STRASBOURG
Below:  U.S Soldiers advance through the "Dragon's Teeth" at Grosskampenberg, in early February 1945, having just taken the surrounding Bunkers & pillboxes, outside the town
THE SOUTHERN WESTWALL – KEHL BY THE RHEIN NEAR STRASBOURG (HUGE BUNKERS AND WATER FILLED ANTI-TANK DITCHES)