War Tours Testimonials
David Fleming from Texas:
"I don't care for long reviews. Therefore – here is the bottom line" If you are considering touring the Battlefields of the Ardennes (Battle of the Bulge), let David Martin of WhiteCross Battlefield Tours be your guide. I haveread many books regarding the Ardennes offensive, but now I have an entirely new perspective on the battles, since taking the tour with David. He wil provide a personalized, comfortable, enjoyable and educational tour, that you will never forget. If you have any specific questions, or if I can provide any further information, please contact David and he can put you in contact with me. I am very appreciative and highly recommend WhiteCross Battlefield Tours.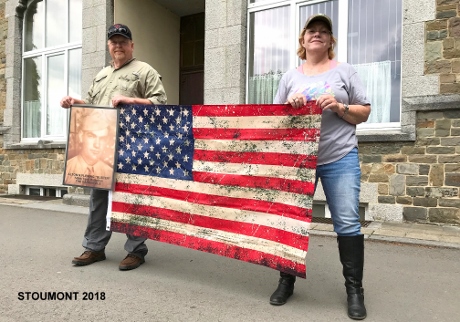 Bob & Jody Welker & Tom & Darlene Cetkosky from Ohio (Hell of The Hurtgen Forest -Aug 2018):
"We planned a trip to the Hurtgen Forest, with WhiteCross Battlefield Tours, to explore the area, where our father fought during Nov & Dec 1944, with the 8th Division – 121st Infantry and where he was wounded in WW2. David's enthusiasm and passion for this history, brought to life our father's stories. Seeing the terrain and learning of the terrible conditions and the stubborn German resistance they faced, explains the impact this battle had on father's life. David's tour included hiking to German bunkers, foxholes, churches that were ravaged by battle and rebuilt and German Military Cemeteries and strategic locations used by both sides. We were able to visit towns and exact areas where father's company had been, with David's research. My family thanks David for providing this great experience and wehighly recommend his services"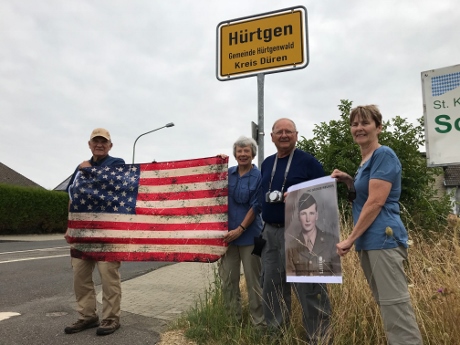 Stuart & Claire Rothnie from North Devon, England:
"Thanks David for a fantastic time in Bavaria and Prague ! We chose David's "Third Reich Tour" and "Heydrich/Terezin/Prague Tour" combined. The places we visited were amazing. We had lots of fun and stayed in some lovely quaint places. Especially enjoyed the visit to Hitler's Berghof ruins in Berchtesgaden and the Eagle's Nest. Stunning scenery and lots of history. The Heydrich tour was fascinating ! a wonderful story of bravery and heartbreak. The food and beer were superb. See you again next year we hope".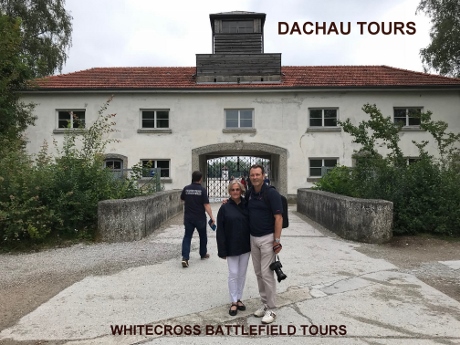 Michael & Fran Logan from Dayton, Ohio:
"We had an awesome holiday in the Belgian Ardennes with Dave and his brilliant Battle of the Bulge Tour. Loved the foxholes and can't believe they are still in the forests after all these years. The King Tiger Tank at La Gleize is awesome! So huge. So thrilling to find fired and unfired rounds just lying on the forest floor ! The story and trip to Baugnez to learn about the Malmedy massacre was a very interesting one and so sad. Such a great museum too. Thanks Dave for all your time and hope we can see you again in the future"…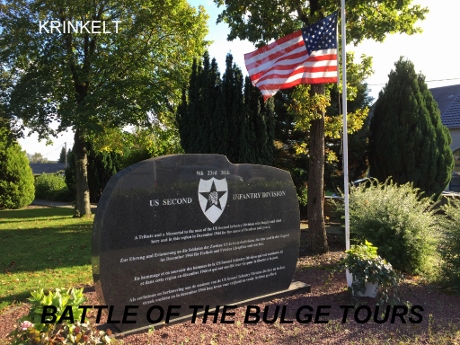 Tom Hudson & Michelle Hudson from Orlando, Florida:
"What a fab time we all had on your battle of the bulge tour. Met some lovely people and were shown some incredible sights. Loved all the artefacts you showed us and thanks for organising such an action-packed 5 days ! Your knowledge of the area was superb. To see where Tom's grandfather actually fought in battle was unforgettable. Thanks also for taking us to Henri-Chappelle to visit his grave and place a wreath. We will never forget this experience and would happily recommend you to others. Keep up the good work. We have some wonderful photos and memories that we will cherish".
Hollywood Film Director -John Herzfeld and his wife Rebekah, from Beverley Hills, U.S.A:
"Had a fantastic Hurtgen Forest Tour with David in October 2018, re-tracing my father -Henry D. Herzfeld's steps in the Hurtgenwald (330th Infantry -83rd Division), namely in the Strass area, where he fought in Dec 1944" A great very knowledgeable and passionate tour guide ! David is also an excellent photographer !
Mark Barn from Hannover, Germany: (July/Aug 2020 Westwall/Siegfried Line Tour/Southern Germany Tour)
"I had an excellent Third Reich customised Tour with David. He is a passionate Military Historian and very knowledgeable. He developed a fantastic tour  itinerary for me. He is extremely responsive, friendly & professional. I would certainly recommend him to anyone, looking to undertake a WW2 tour in Western  Europe"