WORLD WAR 2 TOURS (IN TUTTLINGEN, ULM, BLACK FOREST OR STUTTGART)
 World War 2 Historical Tours, showing you important locations, in and around Tuttlingen, Schramberg , Rottweil, Ulm, Stuttgart & Kehl, associated with the events of World War 2, including bomber crash sites, allied bomb crators, war production factories, concentration camps, huge bunkers, anti-aircraft Flak positions (flak stellung), locations where the German troops were attacked by the French, as they retreated, locations where actual combat took place, Rommel's execution site and grave & where secret forest factories Messerschmitt ME262 jets were assembled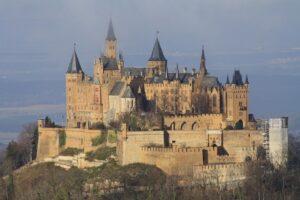 You will also see some beautiful & stunning scenery, along the way, such as ancient mountain top castle ruins, waterfalls, huge viaducts, steam trains, fast flowing streams and rivers, wonderful half-timbered houses and farms, incredibly steep pine forested terrain and lakes etc- because some of the locations below, require us to travel through the Black Forest (Schwarzwald), along the Danube & Kinzig Rivers & Lake Bodensee (Plus the Rhein when visiting the Kehl area Westwall Bunkers)
Half day, full day, or 2-3 day tours available. Meeting point: The Markplatz, Tuttlingen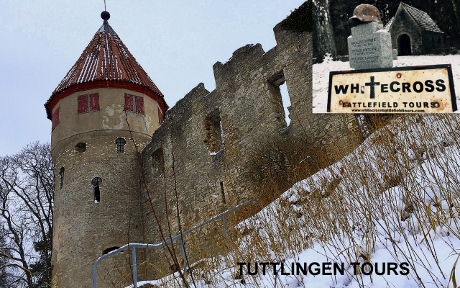 Below:  Some of the best locations you can choose to see:
HONBERG CASTLE – The beautiful Honberg Castle ruins, overlooking the city. (Observation post as the French tanks approached Tuttlingen)
DANUBE WALK (DONAU) & P.O.W CAMP – A short walk along the Donau River (Danube) to Lager Muhlau – Former location of a huge P.O.W camp, that once held 300,000 German Wehrmacht soldiers. Including a look at the Kommandant's Villa, the location of the former entrance gate, a large restaurant that once cooked all the food for the inmates and the unloading ramp location, from the trains
THE SINGEN ROUTE – COLDITZ SCHLOSS escapees – Major Pat Reid & a Canadian pilot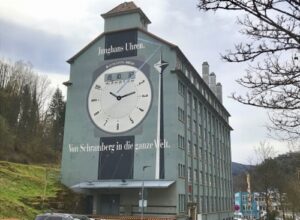 Hank Wardle, amongst others,  successfully escaped from Colditz Schloss and left the train here at Tuttlingen, to walk to Switzerland. I will show you the exact route, that they took from Tuttlingen Bahnhof and where they entered the forest – following  "The Singen Route"
WAR FACTORIES – A look at several large factories that once made leather goods (some still do) and during World War 2 – they produced boots, uniforms and weapons etc for the German army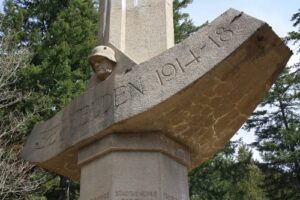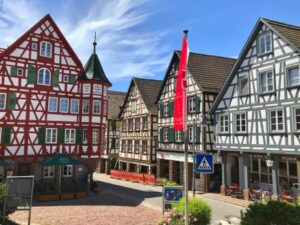 One Tuttlingen factory (AESCULAP), manufactured daggers ,and the QUIST factory on the Neckar River at Esslingen,  produced hundreds of thousands of  steel helmets (stahlhelm)
The MAUSERWERKE at Oberndorf am Neckar made huge quantities of rifles & pistols
The JUNGHANS factories in Schramberg manufactured components and timing devices for German U-Boats and fighters/bombers, as well as watches for Luftwaffe pilots
The beautiful RAVENNA BRUCKE railway viaduct, near Triberg – strafed by fighters & bombers many times and blown up by the retreating Wehrmacht (photo below)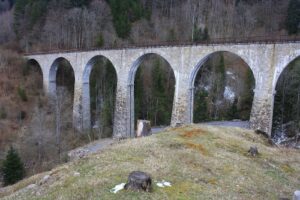 During WW2, Tuttlingen and it's railway station (Bahnhof), suffered 5 air-raids, by allied planes. Therefore, I can show you where houses and buildings were destroyed, the targets of the raids and a short forest walk, i will show you 2 huge bomb crators, from one of these raids
Cemetery memorial to several hundred Nazi victims that were murdered prior to the end of WW2.
Location of anti-aircraft flak guns (FLAK STELLUNG) in Tuttlingen and along the Neckar valley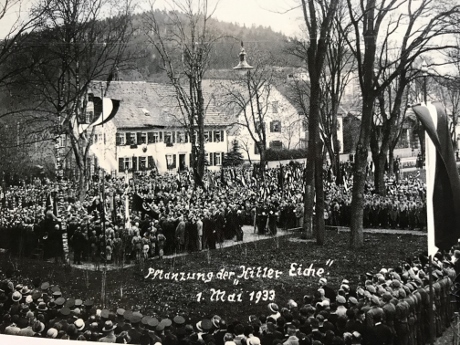 ADOLF HITLER PLATZ -Location of the former restaurant, where the local S.S had gatherings and important meetings, plus the site where a tree was planted in 1933, to commemorate Hitler becoming Chancellor. The street was re-named Adolf Hitler Platz.
Former temporary Lazarett's (Military Hospital's), that were used to treat wounded soldier's.
BRIDGES – A look at the old bridge that was wired with explosives as the French soldiers and tanks tried to cross the Donau (The Danube)
BUNKERS – German defensive Bunkers near the Rhein at Kehl (on the German/french border) & a camouflaged museum that is a museum
LAST STAND OF THE WAFFEN S.S
WAFFEN SS – Exact location of where 50 Waffen S.S armed soldiers tried to stop the first French tank entering Tuttlingen, in April 1945 and where the ensuing battle occurred.
JEWISH SLAVE LABOUR – Former slave labour quarry.
WW2 LOCOMOTIVES – Several original Locomotives, that were used to haul troops, tanks, supplies, armour, and jews to the concentration camps, during the war.
LUFTWAFFE AIRFIELD & CRASH SITES
LUFTWAFFE BASES – The former Luftwaffe Night Fighter Airfield at Neuhausen ob Eck, with it's runway, former Luftwaffe ammunition bunkers and memorial to a crashed British Lancaster bomber, that was shot-down by a Messerschmitt BF110 Night Fighter. All the crew were sadly killed.
6 British Lancasters crashed in this area alone !
I will show you the crashsite crator and memorial to Lancaster BF409
Ober Leutnant Martin Becker  (2.NJD 6), in his Messerchmitt BF110 Nightfighter, shot pathfinder Lancaster Bomber ND409 down, on it's return from the Friedrichshafen raid, near Tuttlingen.
Sadly all the crew were tragically killed.
R.I.P:
E.C Eaton
P. Wadsworth
L.H Glasspool
K.G Franklin
J.R Dodds
C.A Kidd
R.G Sharland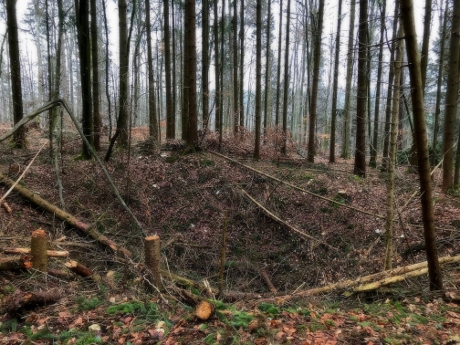 The  location where a HEINKEL 111 bomber exploded by accident and killed several Luftwaffe soldiers who were loading it with ammunition and bombs. The graves are located nearby.
Plus the crashsite of a Messerschmitt BF110 piloted by Oberfeldwebel Klever in this area
ROTTWEIL – GUNPOWDER FACTORIES – The former huge World War 1 & 2 PULVERFABRIK gunpowder & ammunition factories at Rottweil and Rottweil Prison, where Stauffenberg's mother was once imprisoned
SCHRAMBERG – The JUNGHAN'S factory – huge factory that manufactured clocks, watches and gauges for WW2 fighters & bombers
DONAUESCHINGEN – Former Wehrmacht Barracks (Kaserne) & German military cemetery
HARDT (SCHWARZWALD) – Location of where an American B24 Liberator "OLD GLORY" was shot down & where the only surviving crew member (Chester Strickler), was taken for questioning. 4 Liberators were shot down on this day, by fighters, or by Flak positions. (I will also show you the location near Mariazell of a 2nd crashsite)
BLUMBERG – exact location near Blumberg, where a huge column, of retreating German soldiers, were strafed by French dive bombers and pursued by French infantry, as they desperately tried to reach the Swiss border. The graves are in the nearby cemetery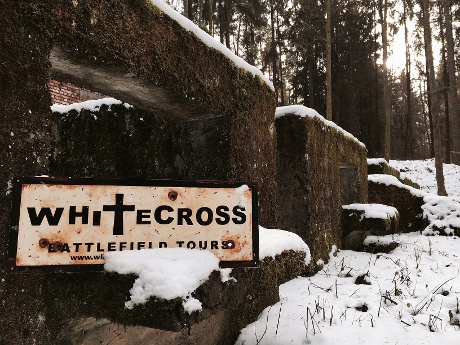 Below:  Hitler's favourite test pilot & famous WW2 aviator – Hanna Reitsch, trained glider pilots here, on the Klippeneck
KZ ECKERWALD – Former Nazi Concentration Camp slave labour works and memorial site.
KZ SCHORZINGEN – Former Nazi Concentration Camp /slave labour camp & cemetery
KZ VULKAN – HASLACH memorial & unfinished  Nazi tunnel project, deep in the Black Forest (Schwarzwald)
KZ BISINGEN ruins, slave labour quarry, Bahnhof & memorial & the stunning Schloss Hohenzollern
GRAFFENECK Euthanasia Centre (optional)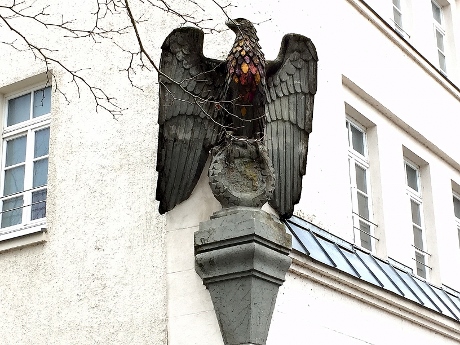 UBERLINGEN – secret tunnels for war production (unfinished project)
STALAG VB at VILLINGEN (Former location of P.O.W camp at Villingen)
CONCENTRATION CAMP -KZ Spaichingen. Location of former slave labour camp and memorial, plus several camouflaged French ammunition bunkers, hidden in the forest (used by the French army, during occupation)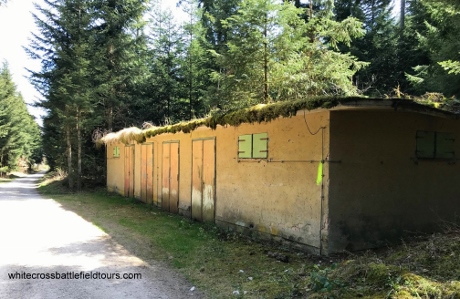 FOXHOLES – Many Foxholes used by WAFFEN S.S soldiers at the end of the war. Plus several allied bomb crators nearby
BUNKER WW1 -A World War 1 artillery observation bunker
IMMENDINGEN – Location of the air-raids and final battles around the towns of Immendingen & Zimmern. I will show you my original relic MAUSER K98 de-activated German rifle, that was thrown into the Danube near Immendingen, by retreating German soldiers and I will show you the location where it was found
BLUMBERG – I will show you a beautiful, deep forested valley, near Blumberg, where on the 22nd to the 26th of May, 1945, French planes and French troops pursued and attacked the retreating German soldiers, as they desperately attempted to reach the Swiss border. A MESSERSCHMITT BF110 crashed in this area !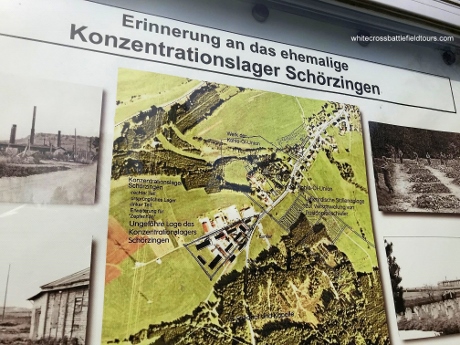 LAST BATTLE – The route of retreat for 2,000 German soldiers, being pursued by French soldiers, to make a last stand at Zimmern, on the Donau (Danube). These were remnants of the 106th Infantry Division, 719th Infantry & 352nd Volksgrenadiers.
RAILWAY GUN – The location of where a huge WW1 railway gun was used to test artillery shells, by firing over the Donau (Danube) into the cliff face opposite. (You can still see the impact holes on the cliff face).
FIELD GRAVE – Location of where a returning young Wehrmacht soldier, was executed by French soldiers, just outside Fridingen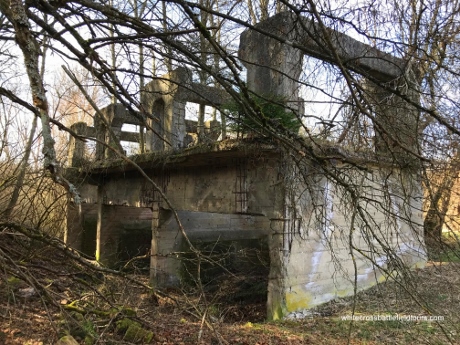 RADOLFZELL – WAFFEN S.S shooting range, built by slave labourers. The S.S trained here were Concentration Camp guards
WAFFEN S.S Kaserne (Former barracks)
Impressive WAR MEMORIAL RADOLFZELL
Below: WAFFEN S.S Shooting range near Radolfzell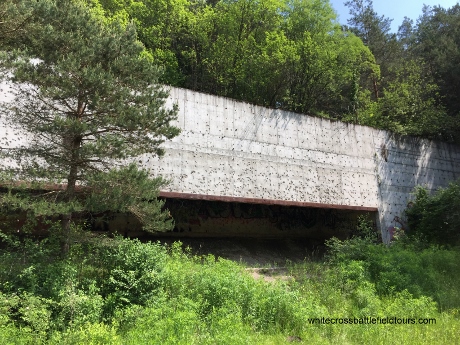 HITLER'S SECRET HEADQUARTERS
Below:  Location of the ruins of HITLER'S former top secret FHQ TANNENBERG headquarters, deep in the forest, near Freudenstadt (he spent a week at this location not far from the French border)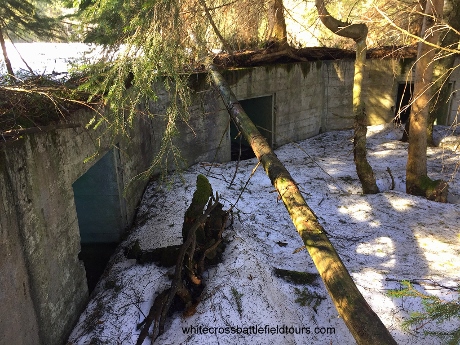 THE QUIST FACTORY – ESSLINGEN (hundreds of thousands of German helmets (Stahlhelm), were manufactured at this site
HAILFINGEN – former Luftwaffe Airfield, memorial, aircraft repair hangar ruins & nearby slave labour quarry (steinwerk)
TANNENBERG – Hitler's top secret Headquarters ruins near Freudenstadt, inc Keitel & Jodl's chalet foundations, two flak positions, with ammunition bunkers & nearby derelict hotel where his officers stayed
Below: The huge PULVERFABRIK Gunpowder factories – ROTTWEIL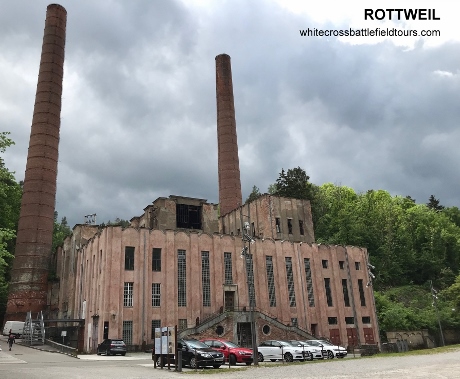 Below:   The allied bombing of the Gunpowder factories in Rotttweil – 1942, which killed 19 people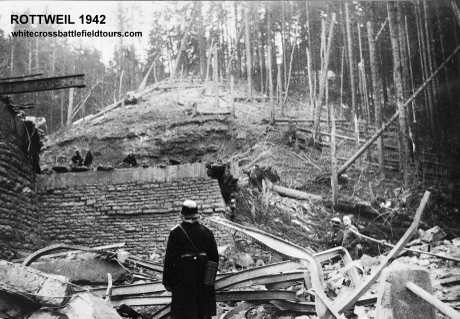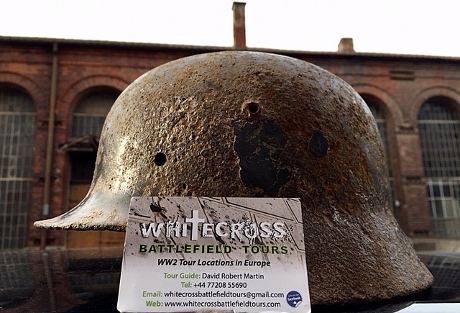 ERICH HARTMANN /HERMANN GRAFF – Luftwaffe pilot aces graves
FRIEDRICHSHAFEN – RADERACH – top secret unfinished V2 Rocket facility ruins, deep in the forest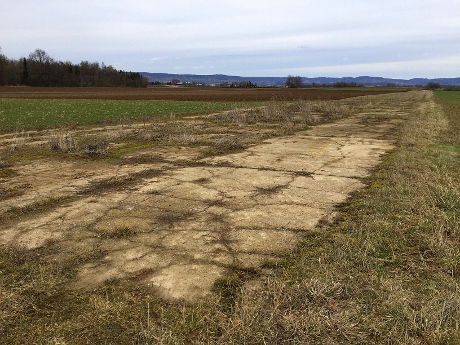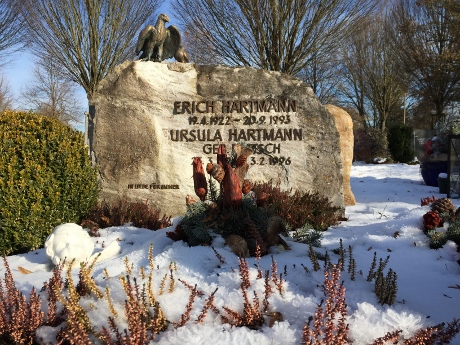 A VISIT TO OBERNDORF AM NECKAR:
OBERNDORF – The MAUSERWERKE  A.G  gun factories. These factories produced hundreds of thousands of Mauser K98 rifles and LUGER pistols, during WW1 & WW2
OBERNDORF – Fliegersperre – The German's hung a massive steel cable barrier, over the Neckar valley, to protect the MAUSER factories, from allied air attacks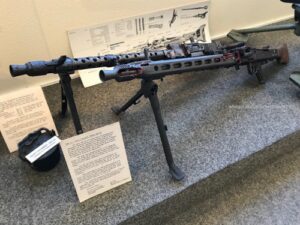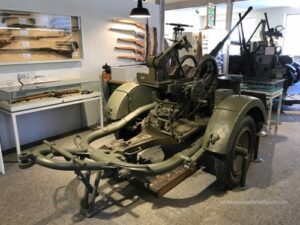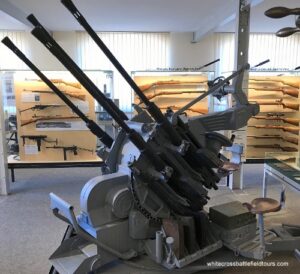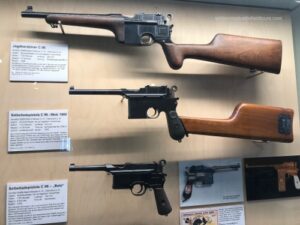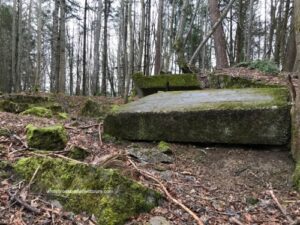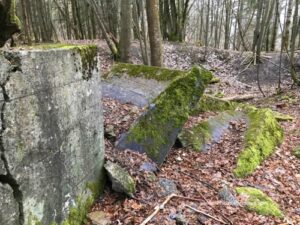 OBERNDORF AM NECKAR – Flak Stellung -ruins of huge former Flak positions (anti-aircraft gun positions)
OBERNDORF WAFFEN Museum (subject to opening times). This wonderful museum, is housed in one of the former MAUSERWERKE factories and has a huge collection, of old & modern rifles, machine guns and pistols etc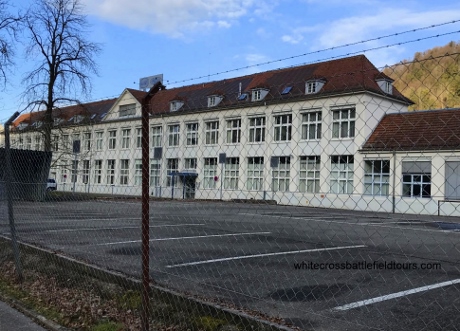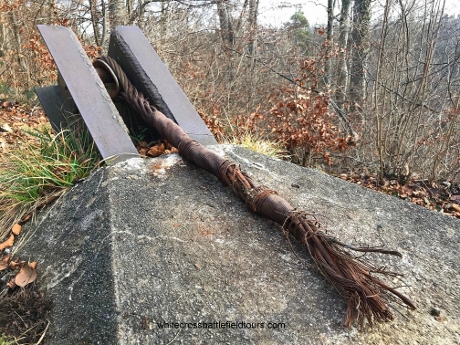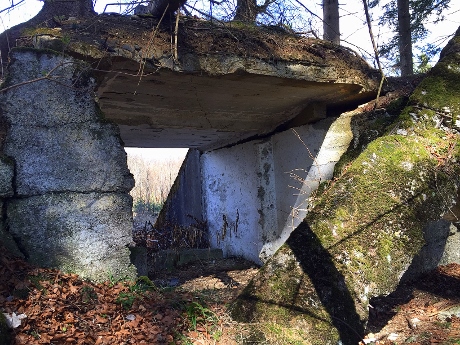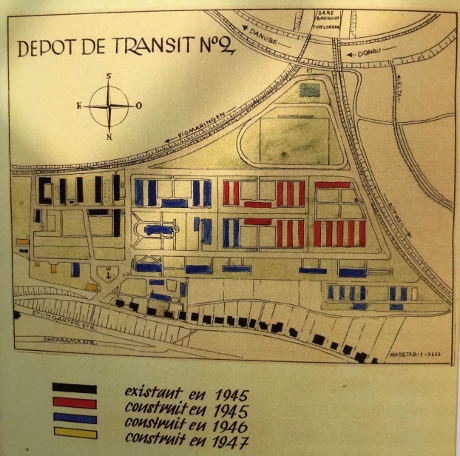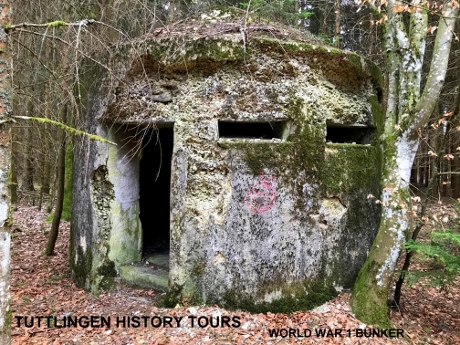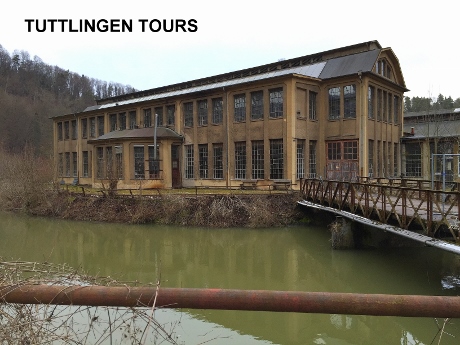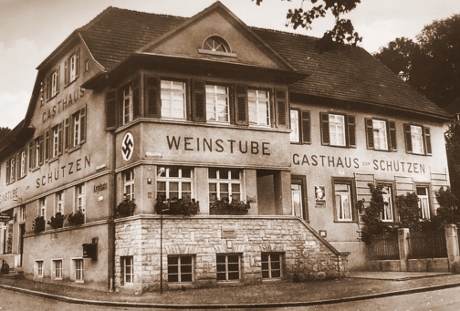 I am currently researching (as of April/May 2020), for LANCASTER BOMBER ND557's  crashsite, near Wolterdingen, Baden Wurttemberg, which was shot down, AT 23.14 p.m, on the 15th of March 1944, by Oberleutnant Fritz Lau (4.NJD 1), in his MESSERSCHMITT BF110 Night fighter. The aircraft burst into flames and then crashed. It was on a mission to bomb Stuttgart.
Any additional information would be appreciated
Sadly all the crew were all killed on impact.
R.I.P to the crew:
D.A Carter (RAAF) Pilot
P.H Hamby – Co-Pilot (RAF) -See photo below
K.C Dyer (RAAF)
I.H Nicholson (RCAF)
R.G Ryder (RAF)
H.P Riddle (RAF), From Lostwithiel Cornwall
G.A Johnston (RAAF)
R.S Smith (RAAF)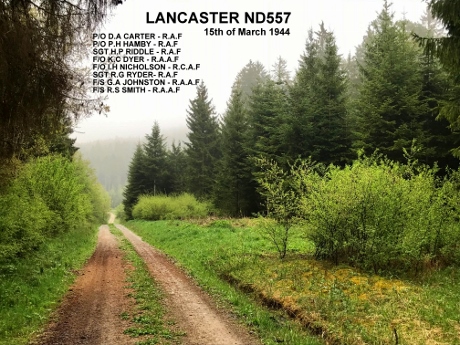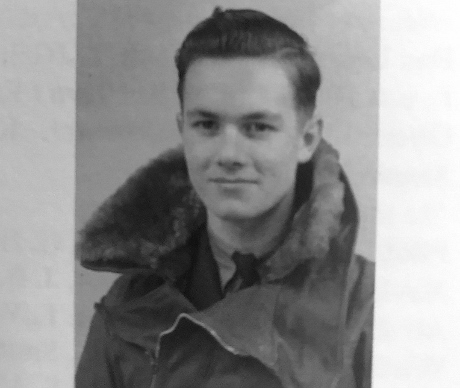 Below photo:  Messerschmitt BF110 Night Fighter (Zerstorer) Crashsite – Baden Wurttemberg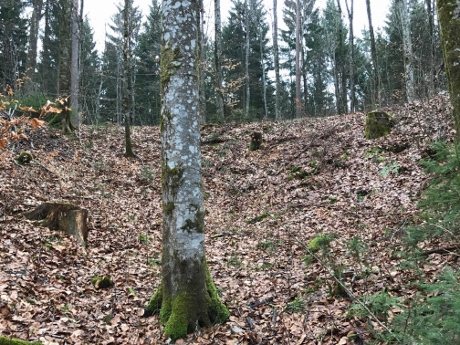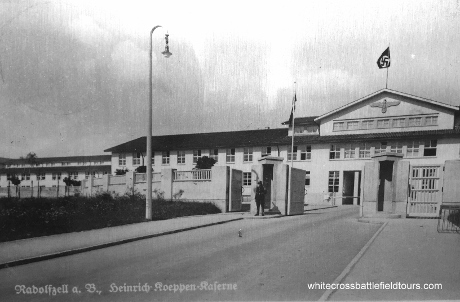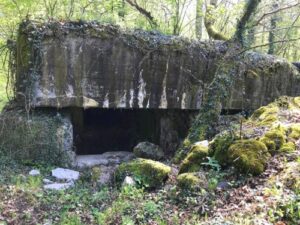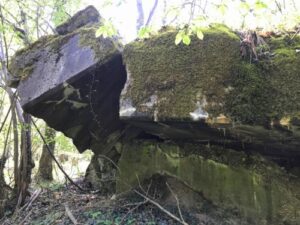 B24 LIBERATOR CRASHSITES – SCHWARZWALD
We can visit the location in the Black Forest, where 2 American B24 bombers crashed, after being shot down, by flak and ME109's. One was "OLD GLORY" Tragically, all but one of the "OLD GLORY" 10 man crew survived – (S. Sgt Chester Strickler). I will show you the place where he was taken for interrogation and the cemetery, where the crew were interred, as well as the crashsites of both B24's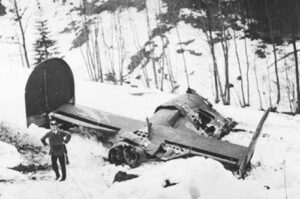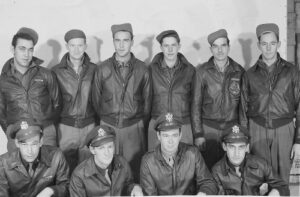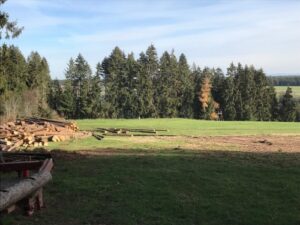 ULM – ERWIN ROMMEL & ME262 SECRET FACTORIES
A one day guided tour to the beautiful German city of Ulm and surrounding area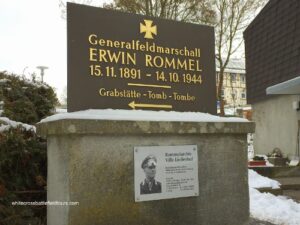 We will drive to this wonderful old city and visit the locations, associated with German Field Marshall – Erwin Rommel,  such as his family home, the location where he was forced to commit suicide, the location in Ulm, where his funeral took place, his gravesite, plus 2 secret locations where Messerschmitt ME262 jets were assembled, a huge former Luftwaffe base and runway, a massive fort that was turned into a Concentration Camp, a German WW2 military cemetery, the old Bahnhof (railway station that was often a target for allied bombers), plus of course the beautiful old town of Ulm with it's magnificent Dom (Cathedral) the narrow cobbled streets & ULM's ancient chocolate box style, half-timbered houses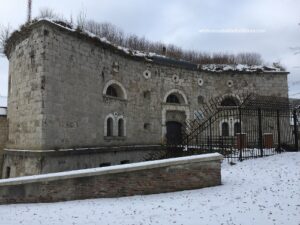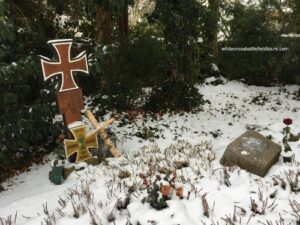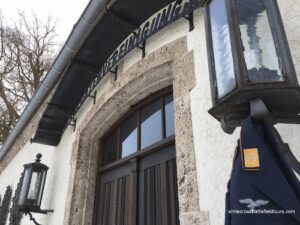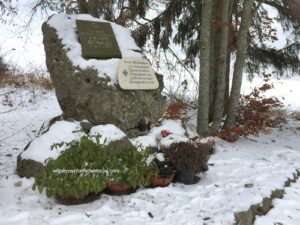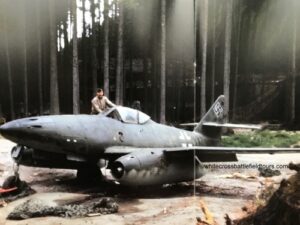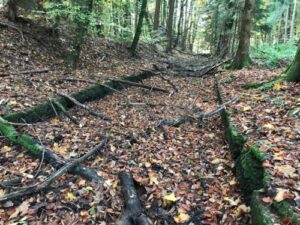 I will show you 2 secret Messerschmitt ME262 jet assembly factories, hidden in the forests near Ulm. You will be standing where the photo below was taken, when U.S soldiers discovered these top secret locations