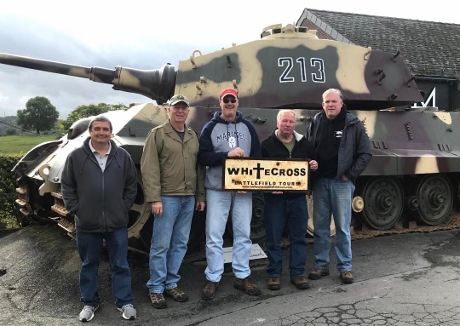 About Me WORLD WAR 2 BATTLEFIELD TOURS  THE ULTIMATE WW2 BATTLEFIELD TOUR EXPERIENCE ! Hi ! – My name is David Martin. I am 56 years old and I was born in England. I live in Southern Germany. I
Read more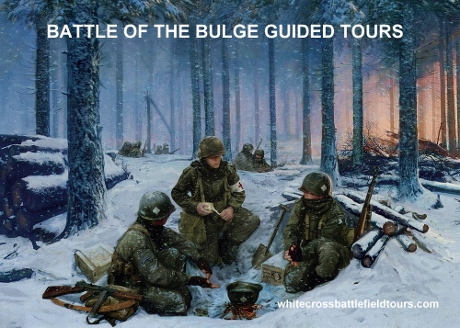 The Battle of the Bulge Tour On the 16th of December 1944, Adolf Hitler launched his last (major) offensive, to try and win the war in the West – codenamed "Wacht am Rhein" (Watch on the Rhine).  This later became
Read more
A Guided Tour with a Meaning...
My friends and I are also Battlefield researchers and we are always looking for new stories. I can show you many photographs and artefacts that we have actually found in the Ardennes forests of Belgium. Our intentions are to have memorials erected on the site of their deaths and to inform family members, who have no idea where their loved ones were killed in action. We have already achieved this and it is a very rewarding experience.
Book a Customised WW2 Battlefield Tour Today!
Imagine walking through a peaceful pine forest, in beautiful Bavaria, Southern Germany, surrounded by panoramic, stunning mountain and meadow views and replicating Hitler's daily walk to have his lunch, with his infamous Nazi henchmen, secretaries and faithful German Shepherd "Blondi" at his side. Following in Hitler's exact footsteps as we stop for lunch in the same location and admire the view, imagining what happened here all those years ago, as they chillingly discussed the invasion of Europe and the extermination of the Jews. A relatively unknown location !
Customise Your Tour Today